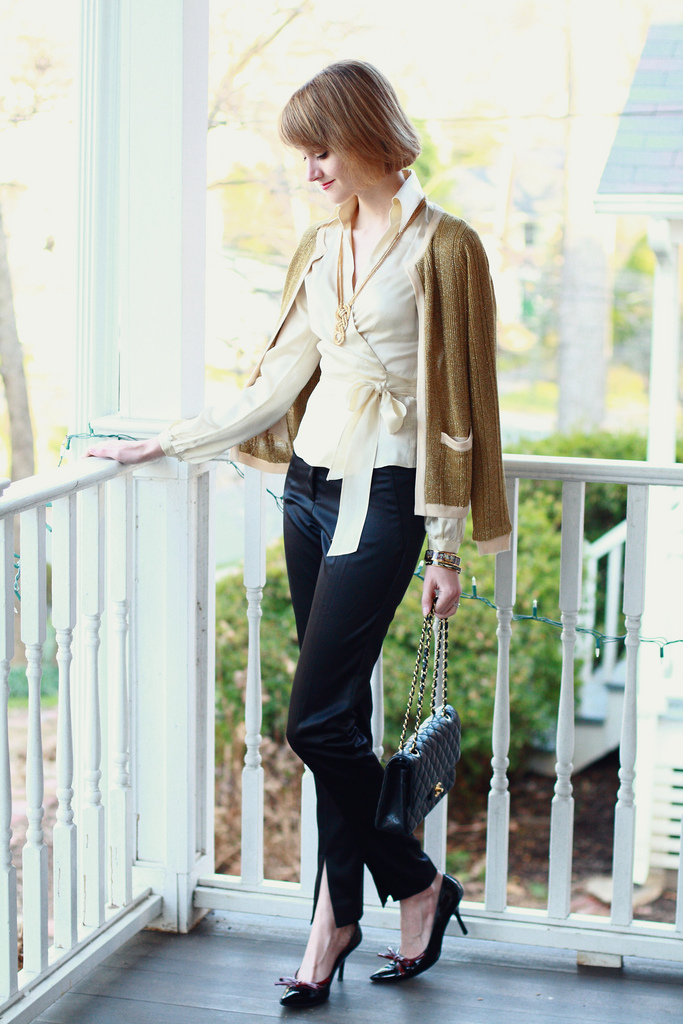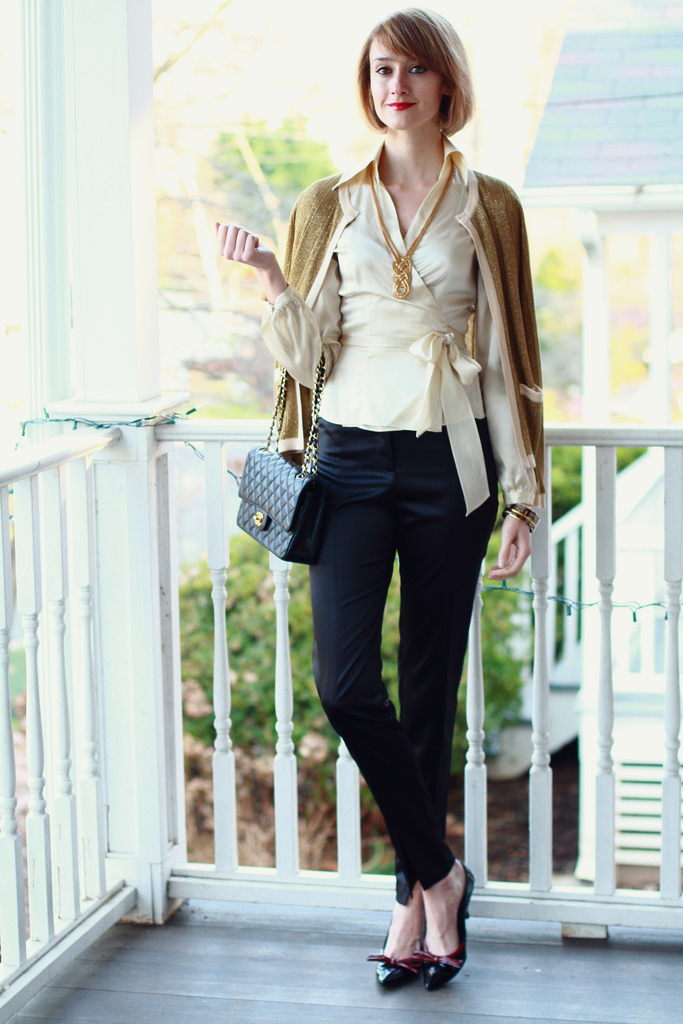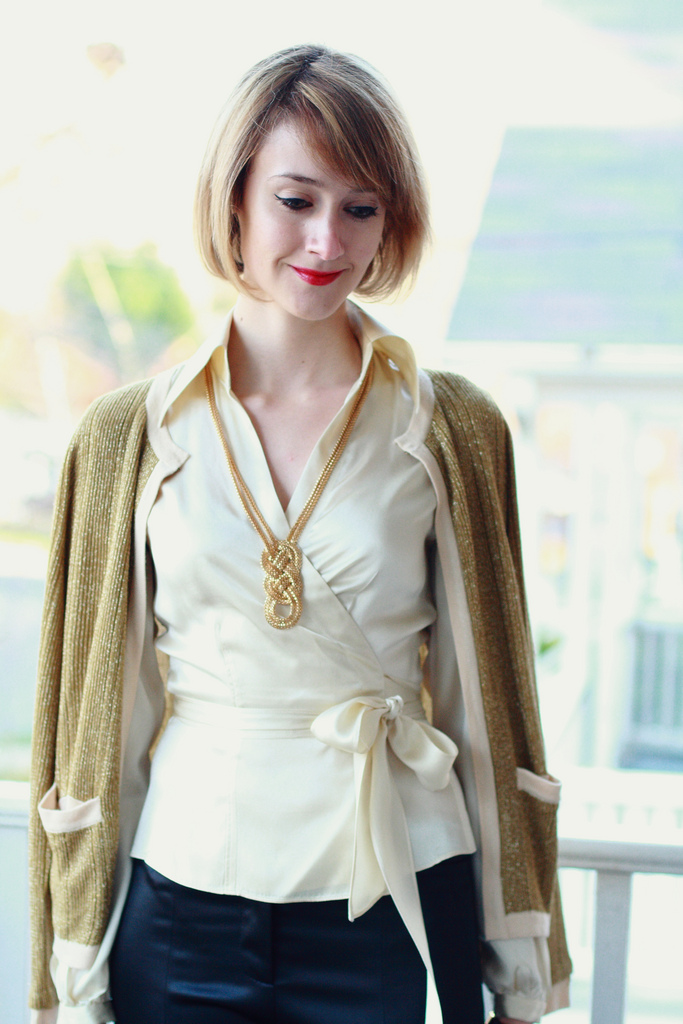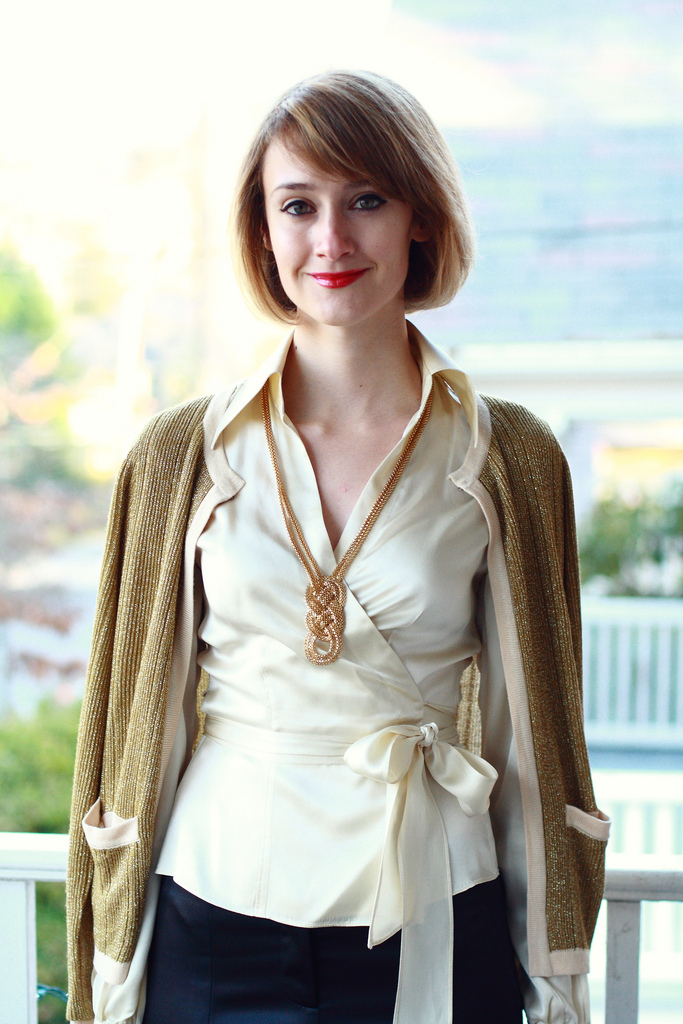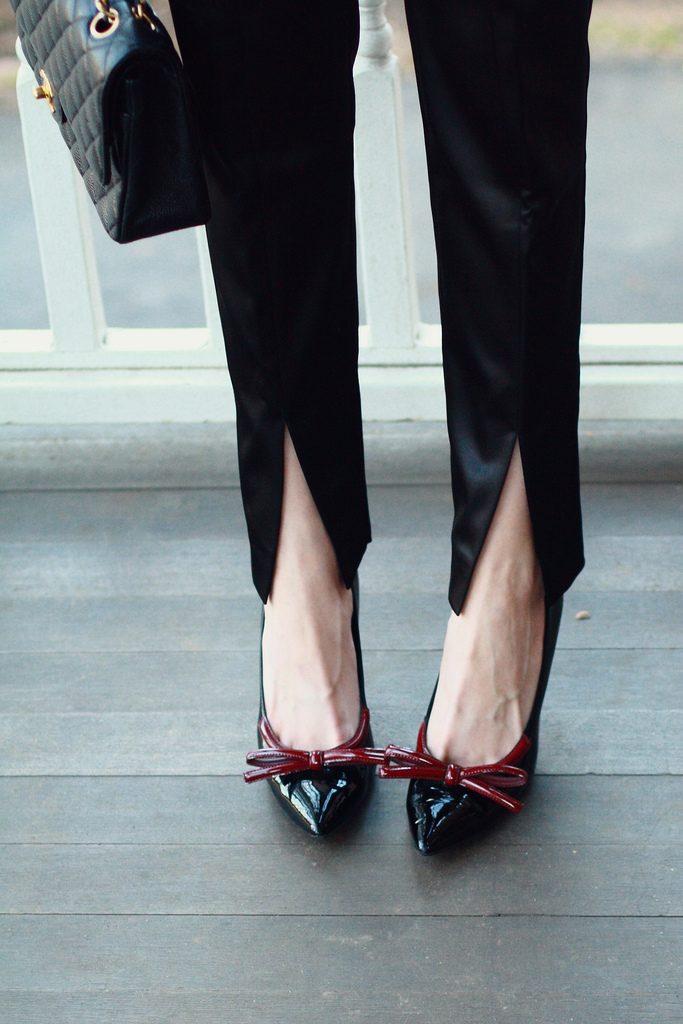 I know this is a little late, but let's just pretend I posted this a few days ago. Anyway, this outfit was from Christmas Eve, when my parents, B, and I cooked a relatively elaborate meal (by our standards at least). Fun family bonding without the slightest hint of irony – 'tis the season. Hope you all enjoyed your vacation! Here's to a successful and stylish new year!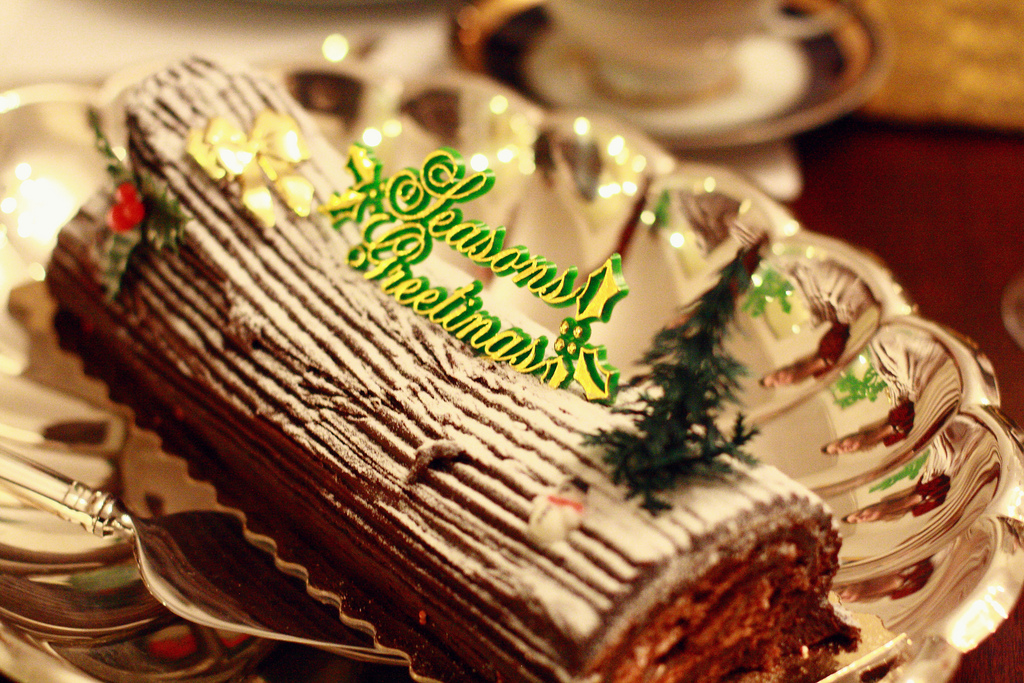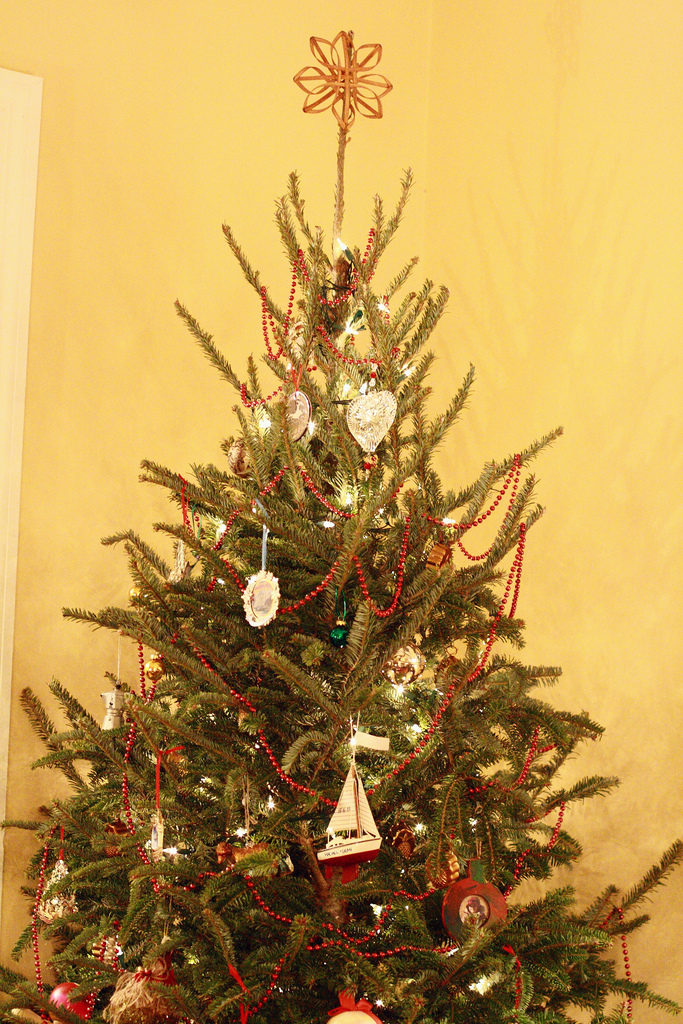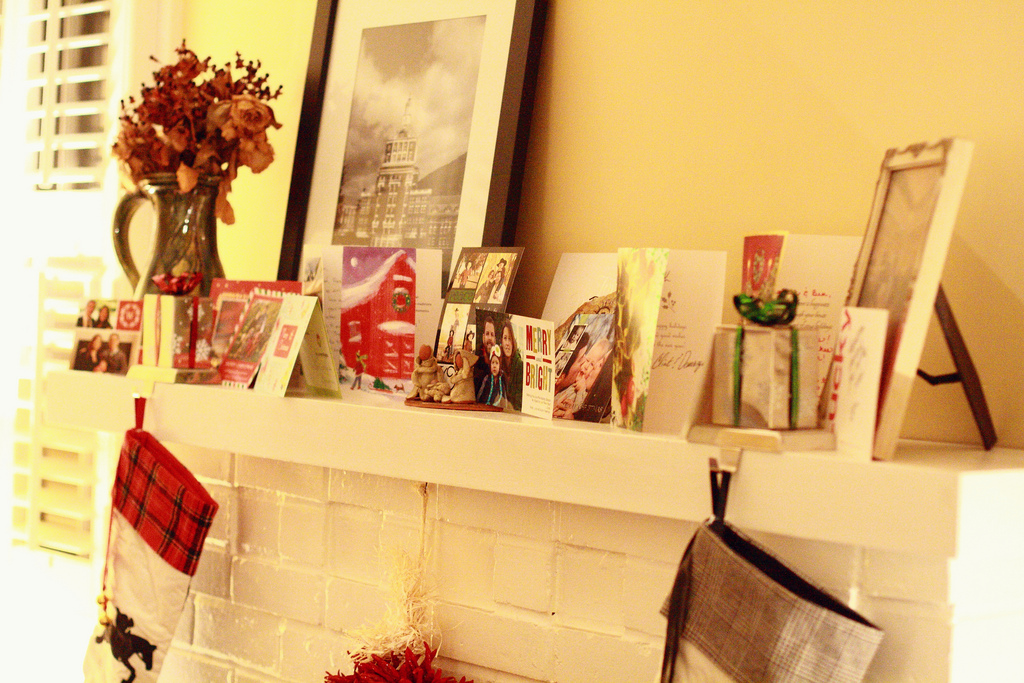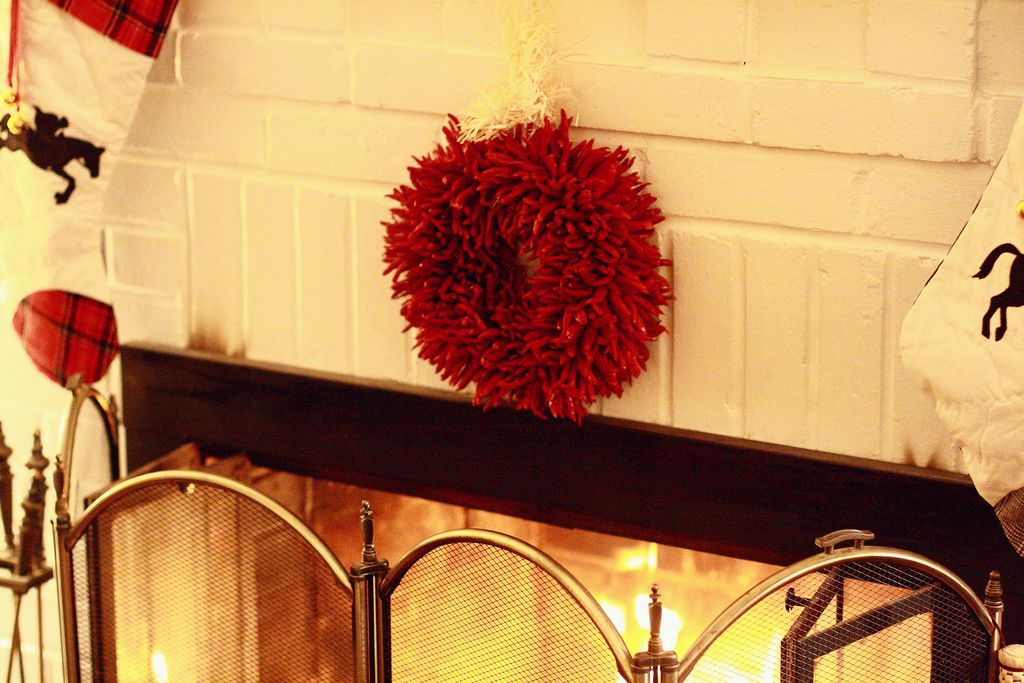 ASOS metallic cardigan
The Limited blouse
Adia Kibur necklace
Hermes bangles
Chanel purse
ASOS pants
Prada pumps (similar here)
PS Thank you all who shared such helpful scarf-tying tutorials in response to my last post! Hopefully I'll have some results to share soon!